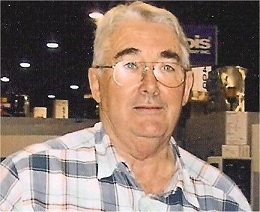 Hi, I am Roger Phebey and below are brief details of my career plus some anecdotal material to help explain how my interests have evolved and now form the material that is this blog/website.
Career
The Royal Air Force in the 1960's provided me with an excellent electronics education, specifically ground radar systems, which fed through too much of my subsequent employment. It also instilled self-esteem and character building along with the importance of teamwork.
In 1965 I left the Royal Air Force and settled in Suffolk, initially employed manufacturing moulded electronic cable assemblies.
My next job was at a company that was part of the American Raytheon electronics group. I was in charge of production of Small Boat Radar Units and when this project finished we moved on to building specialist power supplies that were used in H.M. Custom's Import & Export Digital Information Display System at London Heathrow Airport.
1969 saw me move into sales. Initially selling electrical & electronic plugs & sockets for Amphenol another American company into the UK electronics market.
At the end of that year, I joined Motorola Semiconductor initially selling into the Defence & Communications markets, which was followed by a couple of years developing sales in the Industrial Market although I kept my major communications customer.
In 1975 came the start of a new venture as a member of the management team that set up a branch office for Cramer Electronics, the second largest American electronic components distributor at that time, as they wanted a presence in the UK.
We were the sixth distributor for Motorola Semiconductor's to be set up in the UK. We became the number one for them in Europe when it came to selling and marketing microprocessors, this was the new technology revolution! A most enjoyable time pioneering microprocessor sales!
In 1978 I decided to set up my own company Dialogue Marketing Ltd. which I then sold in 1981 although the purchaser did not want all the product lines. So I retained them and formed Micro-Marketing (Electronics) Ltd.
Micro-Marketing (Electronics) Ltd. initially started out selling micro-computer boards and system enclosures. Over time we branched into designing and building specialist computer enclosures for some of the major electronics companies in the United Kingdom, France & the USA.
In the 1990's I went looking for some woodworking equipment for my own use and ended up in a new marketplace buying and selling Triton woodworking tools.
Because Norm Abram had The New Yankee Workshop TV programme running on the US & UK television at that time I saw a demand for American woodworking tools. I, therefore, started to import specialist American tools from companies such as INCRA, Legacy Woodworking, MicroFence, MicroJig, Router Technologies, & Woodpecker. Thank you, Norm for making the opportunity!
The woodworking tool business traded as Wood Workers Workshop until I sold it and retired in 2013. That business is now owned by The Peter Sefton Woodworking School and trades as Wood Workers Workshop Ltd. from The Threshing Barn, Welland Road, Upton-upon-Severn, Worcestershire, WR8 0SN, United Kingdom. Their contact details are telephone 01684 594683, www.woodworkersworkshop.co.uk
In retirement
General woodworking I enjoy and now I am taking the time to hopefully expand my skill level primarily using hand tools. My interest in woodworking started whilst I was at Prices Grammar School – Fareham in Hampshire in 1954.
Woodturning I do really enjoy and would describe myself as just about an intermediate level turner, at best. Showing off the colour and grain of the wood that I am turning is my main objective although I hope in time to add colouring to my work.
I was born in Portchester – Hampshire very close to the main south coast railway line and so the Southern Region railway trains of the 1940 through to 1960 era, both full size and OO gauge models, are of more than a passing interest.
In my teens, my brother, my cousin and I spent much of our holidays with Railway Run-about Ticket. Thirty-seven and half-pence provided for a whole week's travel on the trains between Arundel to the east, Bournemouth to the west and Winchester to the north. That together with living two hundred yards from the main line made trains interesting.
Having started out in the semiconductor/microcomputer business back in 1975 and with that background, I took up using the internet fairly early after its introduction.
Now I seem to have had the ability to find useful information out there on the net, along with useful websites which have in the past led me to either the new or lesser well-known woodworking tools. Over time this information has not only helped my business but apparently also friends and customers, so I am told. So now in retirement, I have more time to research my interests and the diverse list of subjects shown both above and below will be my blog subjects.
All branches of the UK's military are of interest as I come from a service family with connections to three services. My grandfather served in the Boer War and WWI in the 2nd Battalion of the East Surrey Regiment, my father served 27 years in the Royal Navy and for 23 years he was a submariner.  So Royal Navy submarines of the period 1935 to 1955 are of particular interest. My brother also carried on the Royal Navy tradition.
Aviation is another area with, particularly the British & German era from 1935 through to 1945 when great strides were made in flying technology.
Whilst I am not an artist I do however love watercolour & acrylic painting and hope to take it up sometime soon.
Food is something I enjoy although my culinary limits are making a good cup of tea, burning the toast and the very occasional omelette whilst watching the less commercial of the television chefs.
Now I enjoy a good book, both modern fiction and nonfiction books, there is much to choose from and to recommend with the internet increasing that enjoyment through the ability to research background material on the subject matter of books I have read.
Music, from military and brass bands, modern jazz, traditional jazz, musicals, opera and the popular music from the 1930's through to 1970's. After ABBA it goes downhill in my opinion.
So please feel free to sign up to "Simply Woodworking" because I can promise you, well hopefully, some interesting stuff! Likewise please take a look at some of the blogs that I follow.